Author:DEEPDate:2019-12-3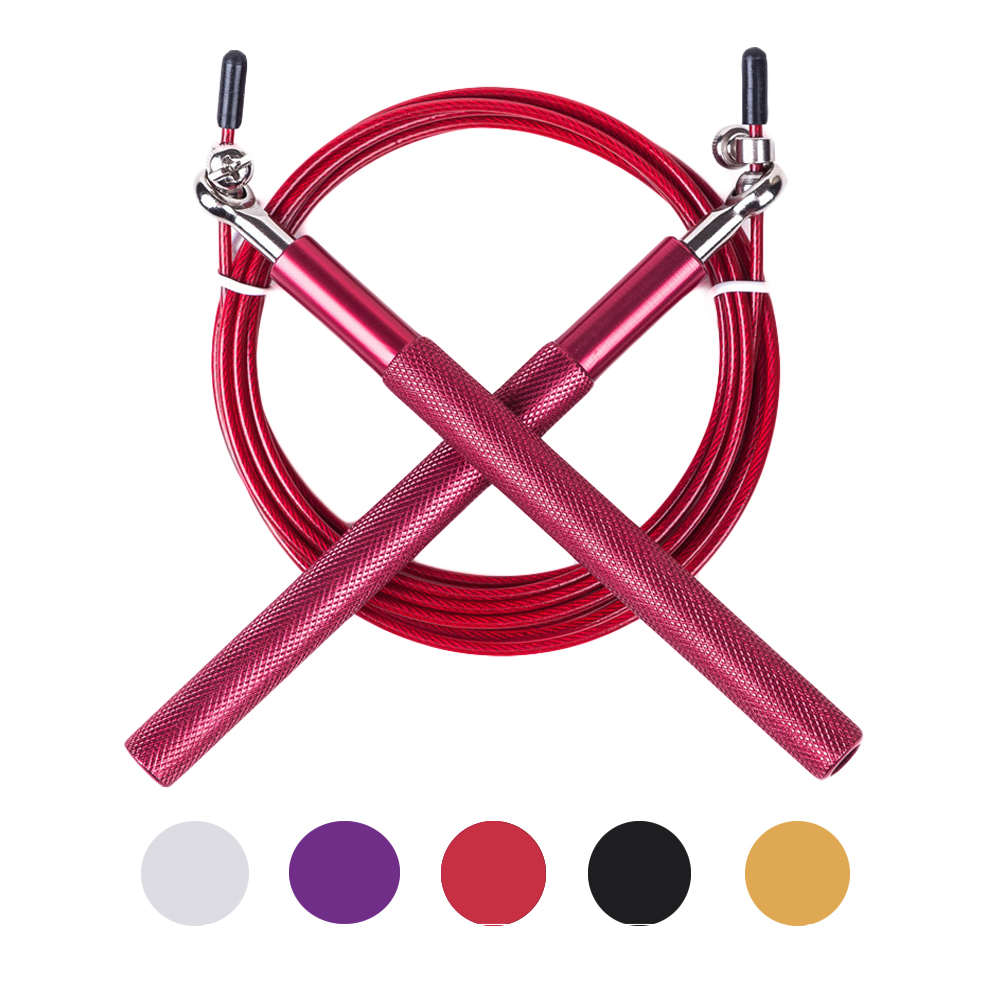 How to use skipping rope ?
1. Basic skills of skipping rope: simple skipping method
Preparation: Put your feet together and perform a bounce exercise for 2 to 3 minutes (bounce height is 3 to 5 cm).
Start skipping and pay attention to the arc swing of your wrist. Beginners jump 10 to 20 times. After a 1 minute break, repeat the jump 10 to 20 times. Non-beginners can jump 30 times first, and then take a 30 minute break.
2. Bend on one foot
Bend your right leg and raise it forward. Lift your toes, hop 10 to 15 times on one foot, and repeat the above action with your left leg. Rest for 30 seconds, doing 2 rounds on each side.
3.Slope sideways
This action can train your endurance and strengthen your abductors and adductors. The two of them stood on the left and right sides of the skipping rope one by one, jumping sideways with one foot forward, then leaning back. Pay attention to swing your arms when jumping. Rest for 10 seconds after jumping for 1 minute and repeat the exercise twice.
4, split-legged jump
First do the rope skipping exercise (see exercise 1), then skip the rope, with your feet spread apart when you jump, and your feet close together when you hit the ground, repeat the action 15 times.
5. Roundabout
Two people jump rope exercise: one person squats with his legs spread apart, shakes the rope to draw an arc on the ground, and the other jumps continuously from the shaken rope. The speed gradually increased from slow, and the two alternated after 1 minute.
6, side kick
Start with the simple skipping method (see exercise 1), then use both hands and wrists to swing the skipping rope, jump with the right foot, and the left foot that is not on the ground diagonally to the side and jump 15 times. Jump 15 times with your other foot. Non-beginners can practice fast rope skipping, that is, the rope skips twice when it slides from its feet. When practicing, you should be careful not to lift your feet too high or too slow, otherwise you will be easily caught by the rope.
Jump with arms crossed
Do the jump rope preparation exercise (see exercise 1), then cross the rope with your arms crossed. When the rope is in the air, cross your arms. When you skip the crossed rope, your arms return to their original shape.
8. Double rope skipping: The ability to concentrate and coordinate on rope skippers is much higher than single rope skipping.
(1) Take a side-by-side posture. Each person holds the handle with the outside hand. Start practicing simple rope skipping (see exercise 1). Two people use both feet to jump rope at the same time, then practice using one foot to jump rope at the same time.
(2) Take a standing posture. The tall person stood behind and waved a skipping rope.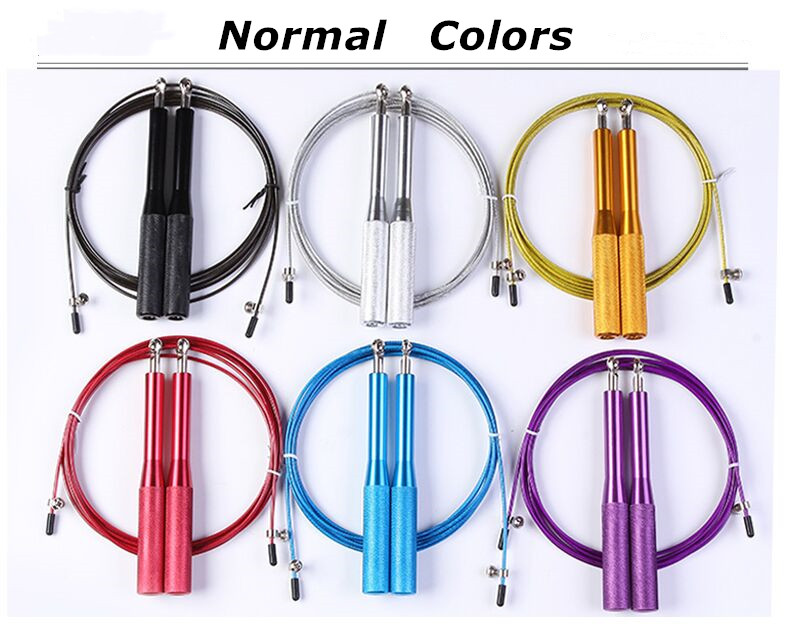 Precautions
1. Skip rope length
The skipping rope should not be too long. Hold the rope with both hands a little below the shoulder.
2. Don't drop your feet
When jumping the rope, you should use your forefoot to take off and land. This can alleviate the impact, reduce the damage to the soft tissue, and the ankle bone. It is important not to use the whole foot or heel to land, which will cause brain shock.
3. Don't skip rope on the concrete floor
Because skipping is a relatively intense exercise, it is best not to skip rope directly on the concrete floor. You can choose soft and hard lawns, wooden floors, and dirt fields. You can also lay a blanket or plastic on the concrete floor to reduce the impact on joints and joints. The impact of the brain.
4. The body is heavier, you should take your feet up and down
If your body mass index is included in the overweight rank, you must pay attention when skipping. First, do n't jump on one foot, otherwise your whole body weight will be pressed on one foot, it is easy to damage the knee and ankle joints. Try to choose both feet to land Or the way of running and jumping; secondly, the skipping time should not be too long, take a break for 2-3 minutes.
5. Overweight should not skip rope
Obese people are not suitable for skipping to lose weight, because when they jump, their weight can easily cause excessive pressure on the leg joints and cause sports injuries. You can judge whether you are suitable for skipping by the body mass index. If your BMI is over 30, it is better not to choose rope skipping exercise, you can use other more moderate weight loss methods.
What are the ways to use the fitness resistance band loop bands ?
]
↓Next [
Winter exercise tips——Booty bands, Yoga mat, Pull up bands and jump rope
]