Author:DEEPDate:2019-8-21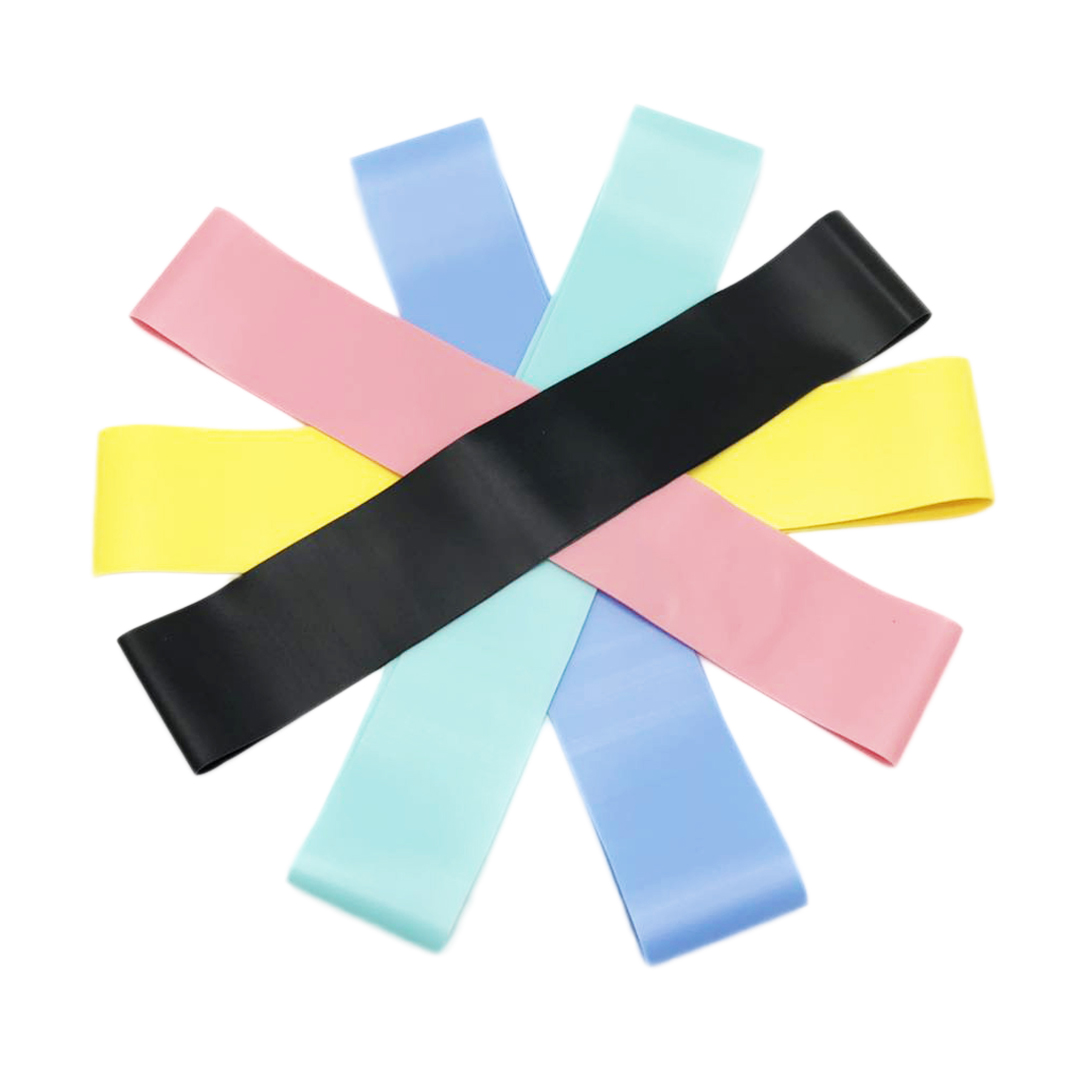 TPE Loop bands
Most of the customer prefer to choose latex band, because latex material has
populared for many years and this kind of material has been tested over time.

But, actually TPE material has already becamed a better new alternative because
of the cheap price and nice use experience.

Pls check the attached data of the latex band and TPE band.
In our mind, the advantage of the TPE bands have masked its shortcomings.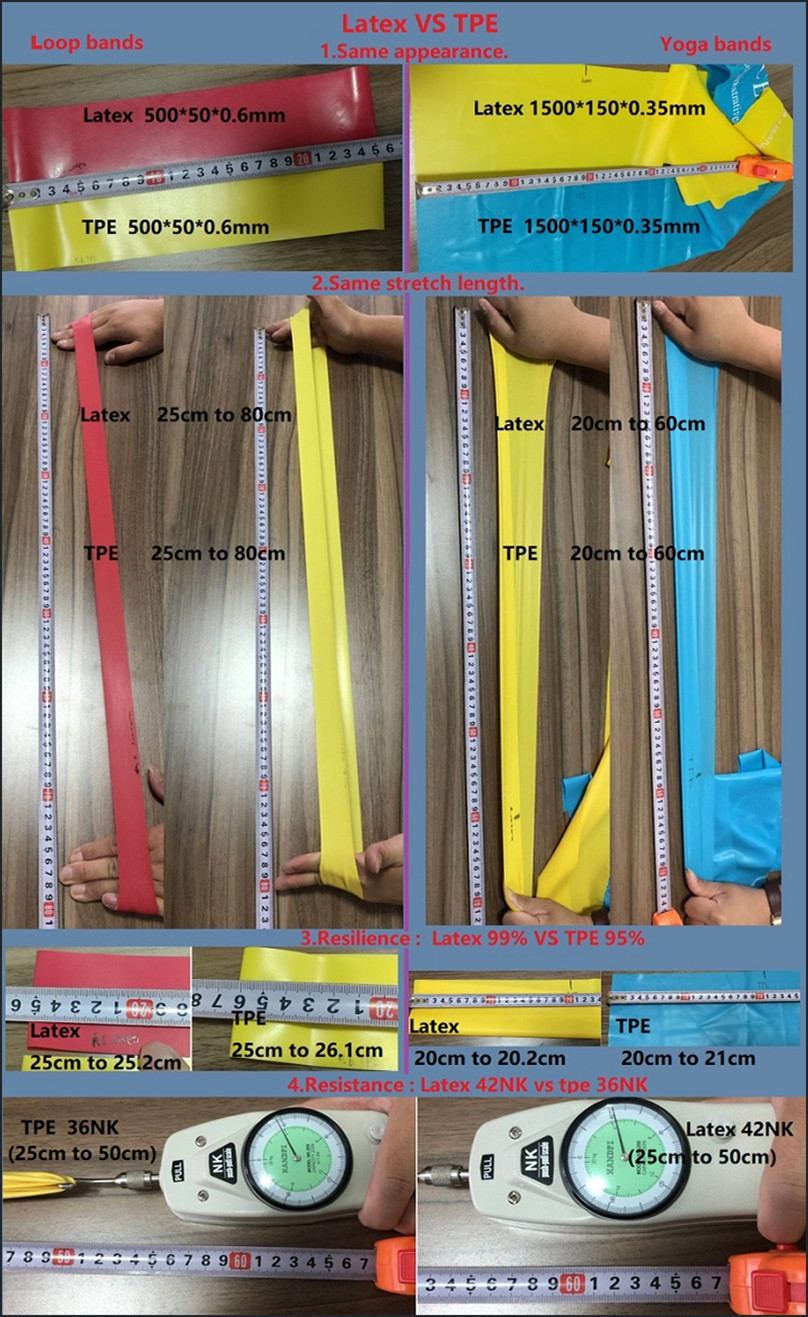 If we carefully compare the data in the picture, we can easy find that,
TPE RESISRANCE BANDS & LATEX BANDS:
1.Same sizes and Same appearance
2.Resilience: Latex 99% vs TPE 95%.
3.Resistance: Latex 42NK vs 36NK.
4.TPE band is much cheaper than latex band.
TPE Yoga band is 40% cheaper than latex Yoga bands,
TPE Loop band is 20% cheaper than latex Loop bands.
Regular Colors of TPE bands
Set 1 (main colors)

Set 2

MOQ of logo printing is 500 sets and price is $ 1.75/set if you want 500 sets.
Packing
Like latex products, TPE bands also can be sold together with different packages.
Normal package is black nylon carry bag, but the color box will make the product look more delicate.
PU bags are a bit more waterproof, you can choose the carry bag you want.


Hot sale pack 3 fabric hip circle bands booty band
]