Author:DEEPDate:2019-7-4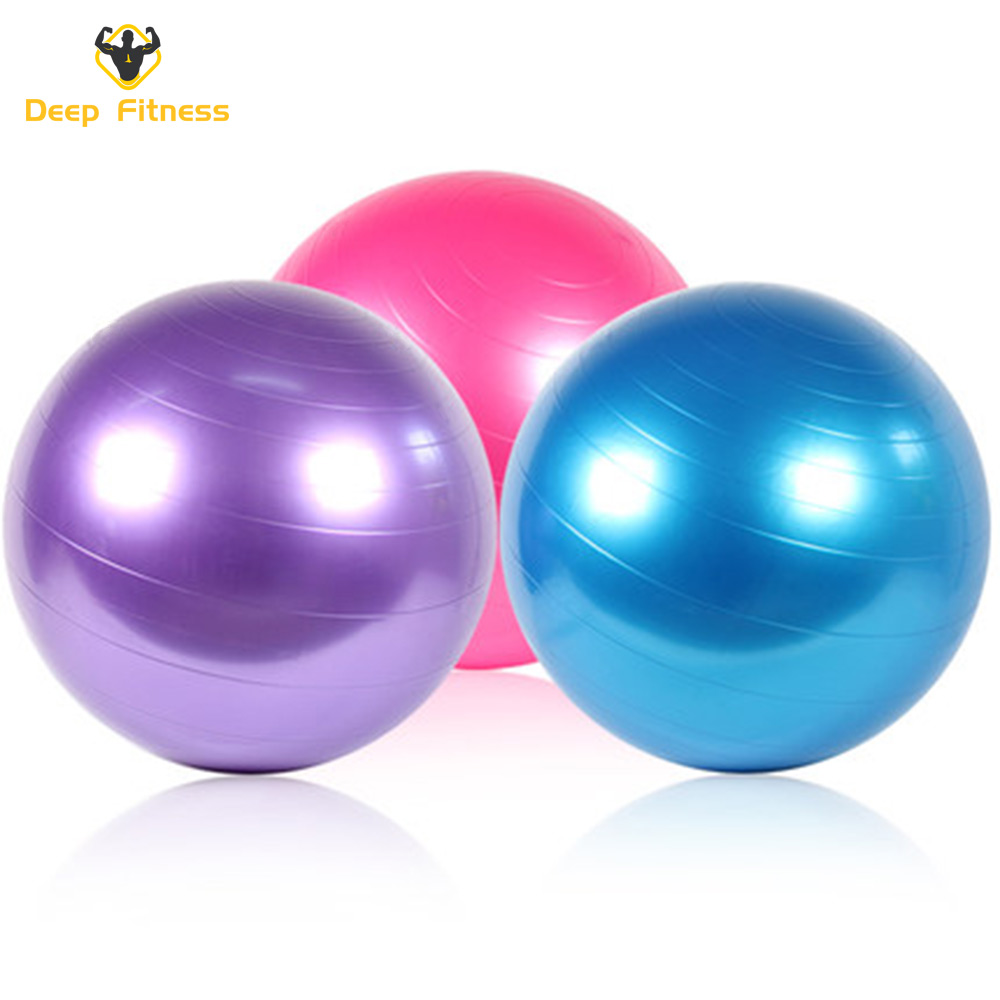 Exercise Ball (55cm-95cm) Extra Thick Professional Grade Balance & Stability Ball- Anti Burst Tested Supports 2200lbs- Includes Hand Pump & Workout Guide Access
(55cm- Height < 5'6")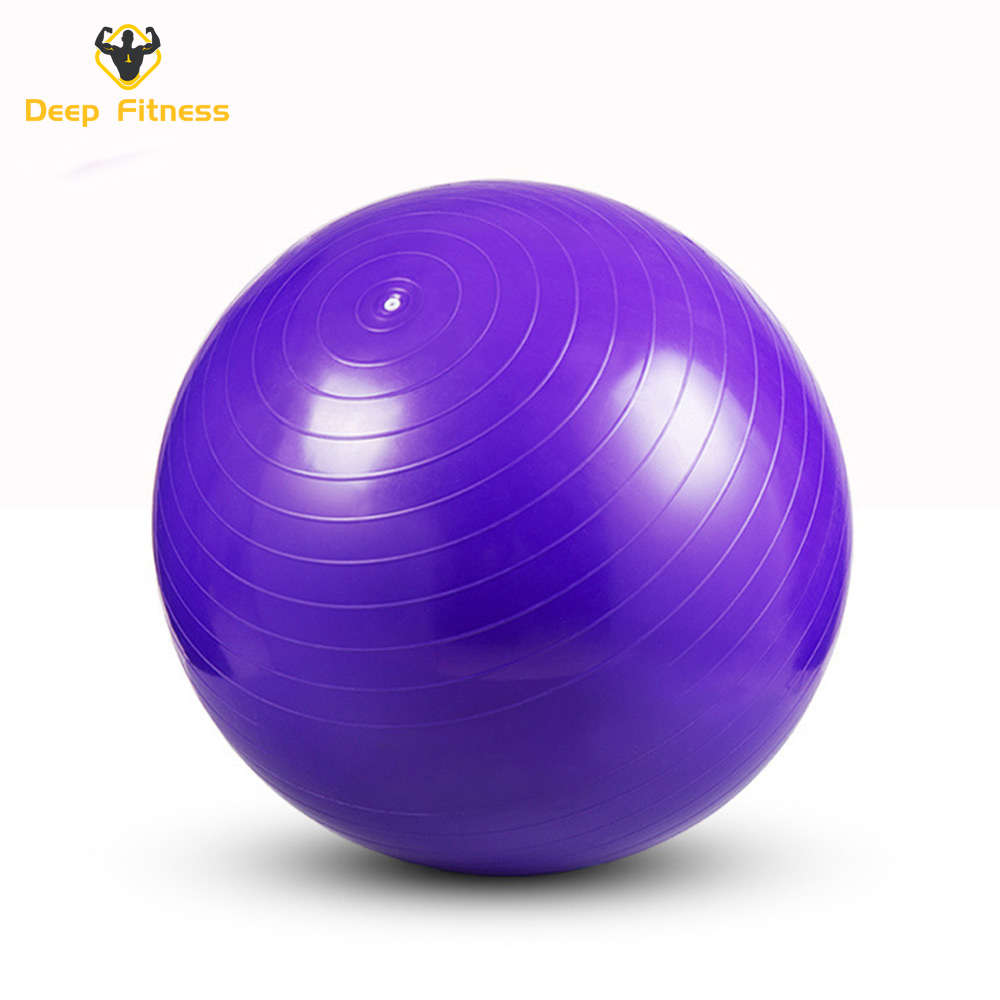 RESPONSIBLE MATERIALS- Made from Professional Grade PVC materials that are nontoxic, BPA, Latex, heavy metal and phthalate FREE. Safe for you and your family!
ANTI-BURST TESTED- Heavy duty PVC and a unique ridge guarantees every ball can withstand up to a 2cm cut while holding 600Lbs without explosively deflating. Strongest on the market!
VERSATILE- Perfect for home exercise, yoga, pregnancy or to improve your core strength. Replace your office desk chair for improved posture and to relieve lower back pain.
ALL INCLUSIVE – Includes hand pump, 2 air plugs & valve remover tool. You also get access to our digital exercise guides and online training workouts
Why Buy The Professional Grade Exercise Ball?
DEEP FIT products are based around one thing... Quality. When we develop a product we don't stop until we have a product that we are proud to call our own. These exercise balls have all the features that you want, and even some you may not have known were available. Our mission since day one has remained the same, to provide our customers with quality products they need and a customer interaction they did not know still existed. Live Infinitely products are here to help you reach your goals while not breaking the bank!
Professional Grade Features
2200 pound static weight limit with a 600-pound Anti Burst Testing
BPA, Latex & Heavy Metal Free 2 mm PVC construction (competitors use .50mm)
Raised & Reinforced anti-slip ridges for those advanced level yoga moves
No leak, No Hassle & No Worry Long lasting design features
Simple to use hand pump and air plug remover tool included
4 Attractive color options to fit your decor
5 Different sizes ranging from 45cm - 85cm (see size guide below)
All inclusive online workout guide and how to video access
Sizing Guidelines
So What Size Is Right For Me?
The exercise ball that you need depends on a few things - your height, leg length, and purpose of the ball. The correct size exercise ball will allow for a 90-degree angle at your knees and your thighs to parallel the floor while sitting on top.
Shorter than 4' 2" 45cm
4' 2" - 5' 6" 55cm
5' 7" - 5' 11" 65cm
6' 0" - 6' 4" 75cm
6' 4" - 6' 9" 85cm
Taller than 6' 9" 95cm
Desk Chair Replacement - 75cm
Please note: If the ball is the be used as a desk chair replacement desk height is an important consideration. Most standard computer or office desks will be most comfortable with the 75cm ball.
Professionally Tested & Approved
We compromise nothing when manufacturing all Live Infinitely products and the exercise ball is no different! We filled up gyms across the United States to see what they thought and they overwhelming answered YES! The ball that is trusted by hundreds of gym owners for their members nationwide and recommended by even more of the nation's top personal trainers. You know that this will be the last exercise ball you ever need!
Free Online Workout Guides
Not sure where to start or how to get the most out of your new exercise ball? Don't worry we got you covered! With your new access to our online workout collection, there will be no shortage of workouts that can be tailored just for your need. With videos and PDF guides covering everything from Core to Chest to Yoga moves, we know that you will be more than satisfied!
Save Time & Money
A Live Infinitely Exercise Ball is one of the most beneficial pieces you can add to your workout collection. There are endless amounts of ways that you and your family can benefit from improved concentration for your kids to improved balance. You can start by simply replacing your desk chair with the ball to improve your posture while building your core. You can take that same ball and workout your chest, butt, abs and more without spending an extra dime!
Dharma Yoga Prop Wheel
]
↓Next [
Non-Slip Exercise PVC Yoga Mat
]