Author:DEEPDate:2020-7-29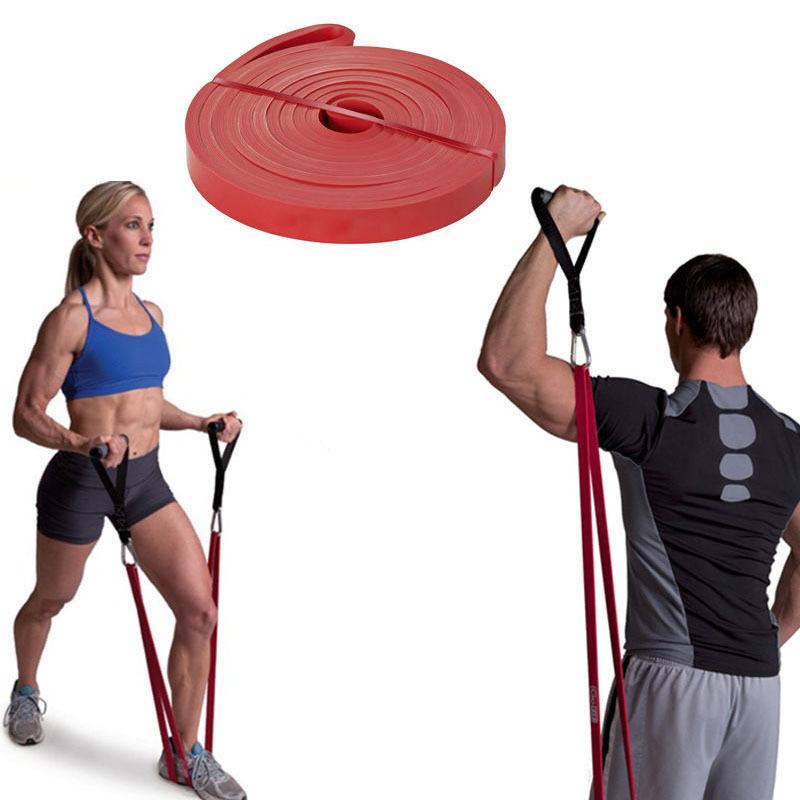 Home fitness elastic bands advanced training-an important weapon for senior fitness professionals and strength players to train at home

During extraordinary times, the gym and iron halls are not open for business, and you have to wait for notification when they open. Very few fitness people have the conditions to configure a small home gym in their own homes, but most of them can only do some freehand training. This is a good way to use elastic bands at home. There are many elastic band training methods and videos on the Internet. Everyone You can learn and learn from. Veteran fitness professionals and strength athletes usually use a lot of weight and training intensity for training. Freehand training and general elastic band training cannot meet their requirements. Here is an introduction to advanced training for elastic bands. Advanced training with elastic bands is also suitable for athletes in other physical sports, laying a good foundation for their athletic performance.
1.What is an elastic band:
The elastic band is a small physical training tool that is easy to carry, easy to use and very effective. More than 100 years ago, elastic band resistance training tools were used in the fitness field, mainly for men's strength training and women's self-cultivation programs. And it is widely used in the field of rehabilitation training. At present, elastic band variable resistance training has been widely used in various sports.
Elastic bands are often used as fitness training tools at home or on business trips. It can be matched with the rhythm of music to become a kind of aerobic training that can quickly self-cultivation, strengthen cardiorespiratory function and improve posture. If the trainer refers to the professional elastic band training video for training, the training effect will be more significant.
2. The source of resistance of the elastic band
The source of resistance of the elastic band is mainly based on its elongation. Elastic resistance training with elastic bands is a very special type of resistance training. When using elastic bands, users can train most of the body's muscles in any position and posture, which is more convenient and effective during training.
The resistance of the elastic band is calculated in kilograms based on its relative extension percentage at rest. During elastic band training, we can evaluate the resistance during training according to the change in length, and we can also choose an elastic band of appropriate length according to our own situation.
3. The advantages of using elastic band training
It is easy to carry and can be trained at any time. Lightweight, it is a training tool that can be carried around.
It has nothing to do with gravity and can rotate freely. The resistance comes from the extension of the elastic band rather than the gravity of the earth, so you have more freedom and more changes during training.
There is no inertia, no motivation, no leverage. Since the provided resistance has nothing to do with gravity, you can't use force during training, and the training effect is better.
Can imitate daily actions and improve functionality. Elastic band training can be carried out in any posture and any plane, and it is more functional.
Attention Points in Advanced Training of Home Elastic Bands
]
↓Next [
8 hip and leg exercises, 16 minutes a day, you can build a good figure at home
]