Author:DEEPDate:2020-11-20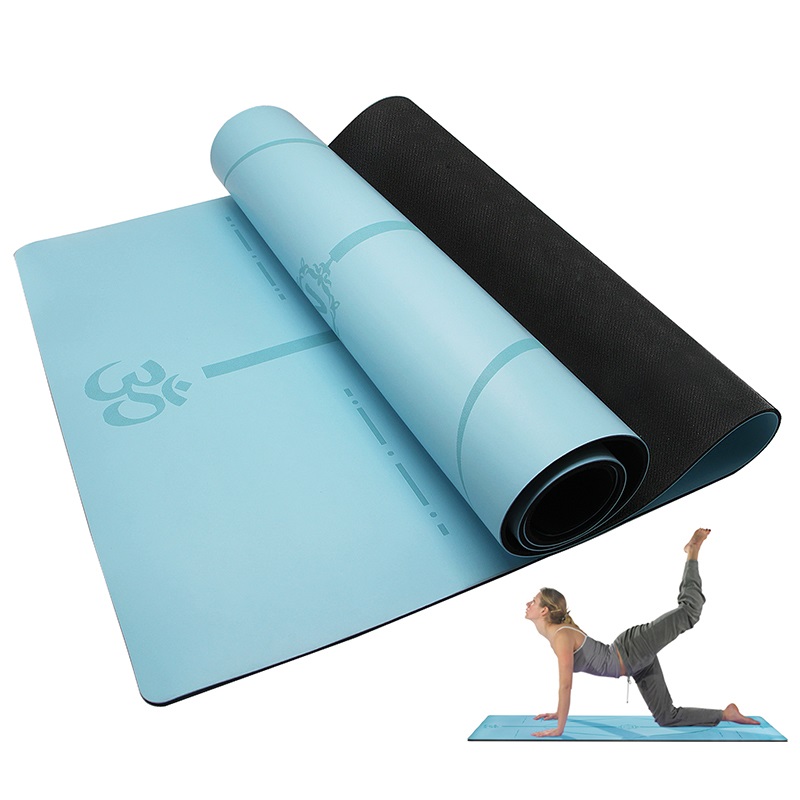 A yoga mat is a mat that is placed on the bottom of your yoga practice. There are traditional yoga MATS and orthostatic yoga MATS:
The traditional yoga mat is a yoga mat without lines.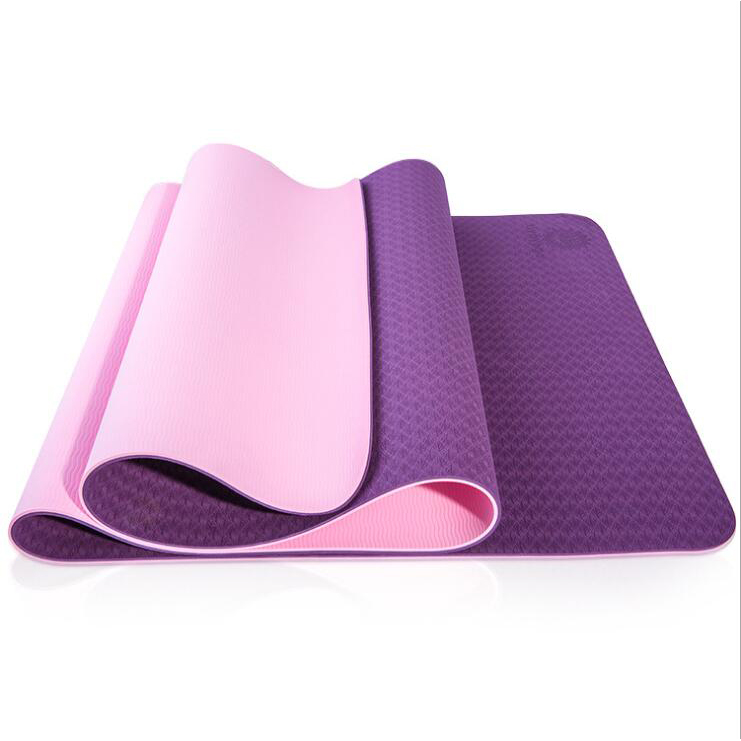 Asana yoga mat is a yoga mat with lines, which not only has the general function of traditional yoga mat, but also can guide the practice of more scientific and precise yoga postures.
The material of yoga mat is generally divided into rubber foam, TPE foam, PVC foam, EVA, latex mat, NBR mat and so on.
The surface of the yoga mat is uniform, full of bubbles, soft, non-toxic, tasteless, non-slip, strong resilience, has a strong anti-tearing ability, is an ideal choice for yoga practitioners.In addition, yoga mat can effectively block the cold air on the ground, strong grip, with outstanding resilience, smooth, non-slip, as well as human skin affinity.And you can also do some other fitness exercises on it, suitable for children to play matting, camping MATS use.
What is the best yoga mat for beginners to choose when facing different thickness?Depending on the material.
TPE pads are the most environmentally friendly
TPE is the most high-grade yoga mat products, no chloride, no metal elements, antistatic, each mat is about 1200 grams, about 300 grams lighter than PVC foam mat, more suitable for carrying out.General thickness is 6mm-8mm
Features: soft, strong grip - more secure on any ground.Compared with PVC yoga mat, it weighs about 300 grams and is more convenient to carry around.
Reminder: The price of YOGA mat made of TPE material is on the high side.
The advantages of TPE mat, light weight, easy to carry, easy to clean, dry and wet state anti-skid is very excellent, and the mat TPE material purity is high, no smell.Most PVC foamed MATS still have some flavor due to the process and cost, which cannot be removed.Even if some products lose their taste, it does not mean that their ingredients have changed or that some harmful substances do not exist, unless they have undergone various tests in accordance with the standards of export products.
PVC is cheap and fine
PVC foam (PVC content 96% yoga mat weight is about 1500 grams) PVC is the name of a chemical raw material, is a raw material.But PVC is not foamed before is not soft and plays a non-slip.The cushioning effect, only after it has been foamed, can be produced such as yoga mat, non-slip mat and so on.
Features: PVC material price affordable, can be bought everywhere, quality is also guaranteed, cost-effective.
Reminder: Avoid buying poor quality yoga MATS made of secondary materials.
Cloth MATS are hard to come by
Sometimes we see people in yoga classes using a brightly colored mat that looks like an Arab flying carpet. It is said to be an Indian yoga mat.Imported from India, the pads are hand-dyed and can be used on ordinary plastic yoga MATS.The reason for this is that plastic yoga MATS don't come into contact with the skin, and the cloth MATS are softer and can be carried around to provide insulation when using public yoga MATS.But do not know whether the anti-skid effect of cloth mat is ideal?
According to the "thickness needs" to choose
As for the thickness of the yoga mat, there are several kinds of yoga MATS available on the market, which are 3.5 mm, 5 mm, 6 mm and 8 mm thick.At the most basic level, beginners can use thick pads, such as a 6mm thick yoga mat, to prevent sports injuries.After some foundation and experience, you can use a 3.5 mm to 5 mm thick yoga mat.Of course, if you're really scared of pain, you can always use a thicker mat.
Choose according to the type of yoga you are learning
If you practice soft yoga, you will often encounter the movement of sitting on a mat. A thicker, softer yoga mat will make you more comfortable.But if you're in a Power, Flow, or Ashtanga Yoga class with a lot of movement, you'll need a thin, hard mat. A mat that's too soft will make it harder to move.The person that has a few more exquisite still can feel too thick yoga mat hindered them and the contact with the ground is waited a moment, in fact the thickness of yoga mat basically still depends on the be fond of of individual.
If you're not doing something as static or as sweaty as running, and you're somewhere in between, what kind of mat should you use?I would say, "Choose a thinner one."The thick cushion (above 5 mm) loses the feeling of contact with the ground, and many movements will have a "distorted" feeling.In foreign countries, the vast majority of yoga practitioners love to use thin MATS, this is the reason.If you feel the thin cushion does some kneeling movement, the knee does not feel well, but may pad a towel under the knee.
How to exercise safely and effectively in winter ?
]
↓Next [
How to use a yoga ball?
]