Author:DEEPDate:2020-11-20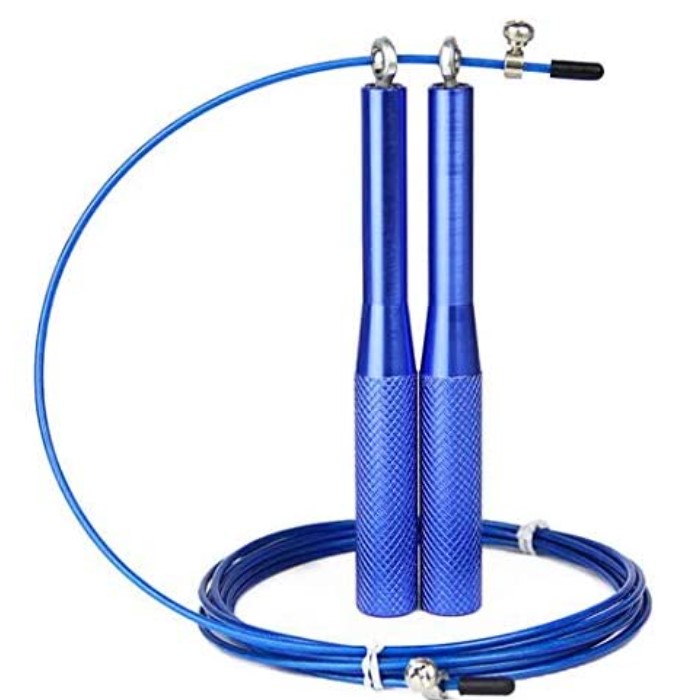 How to choose the type of skipping rope ?
What are the obvious differences between different skipping ropes.
1: Different rope materials
Usually there are cotton ropes, pvc (plastic) ropes (and there are many divisions of this material), slub ropes (the slub ropes are not made of bamboo, but are made into sections like bamboo), steel rope .
2: Different handles
Some of the rope handles are small handles, some are thick and sponge handles, some are counting handles, and some have no handles (a simple rope).
3: Different rope weights
We usually have light ropes and heavy ropes. The weight of a general skipping rope is about 80 to 120 grams. Less than 80 grams is too light, about 200 grams, or even more than 400 grams can be called heavy rope.
4: The "bearing is different" between the handle and the rope.
For example, the cotton rope does not have the rotation of the handle, and it is easier to be entangled together. Some are bearing rotation, most of which are movable rotation.
Introduction of different skipping ropes.
1: Cotton rope (just a rope)
Features: A simple cotton rope, because it is cheap and doesn't hurt when hitting the body, it is often used in the physical education class of elementary school students.
Disadvantages: Because it is a pure cotton rope, there is no "bearing" rotation, so it is very easy to knot, a little bit faster, it is easy to knot, resulting in the skipping rope interruption. Moreover, we pay attention to feeling the inertia of the rope, so this kind of rope is not easy to jump.
Applicable crowd: In fact, from the perspective of learning rope skipping, I don't think it is suitable for anyone, but for some children who are just starting to learn rope skipping, it can be used, because it is difficult to jump a lot at the beginning, and it is not suitable for playing It hurts and can be used.
2: pvc skipping rope with small handle
Features: This type of skipping rope is common in racing skipping or boxing skipping. Because of its proper weight, the rope has better swing inertia. The price is also relatively moderate, usually between 18-50. Due to the different subdivision materials, the price is also different.
Applicable people: It can be said that this type of skipping rope is suitable for most people. For primary and middle school students who want to better improve their skipping ability, they can choose a weight of 80-100 grams. Adults who have certain rope skipping ability and want to jump faster and better can choose this type of skipping rope.
3.Steel wire
Features: The steel wire rope is characterized by steel wire on the inside and plastic wrap on the outside. This type is also generally used for racing skipping, but it is painful to hit the body.
Applicable people: You can use this type of skipping rope if you want to increase the speed of skipping rope, or practice boxing skipping rope.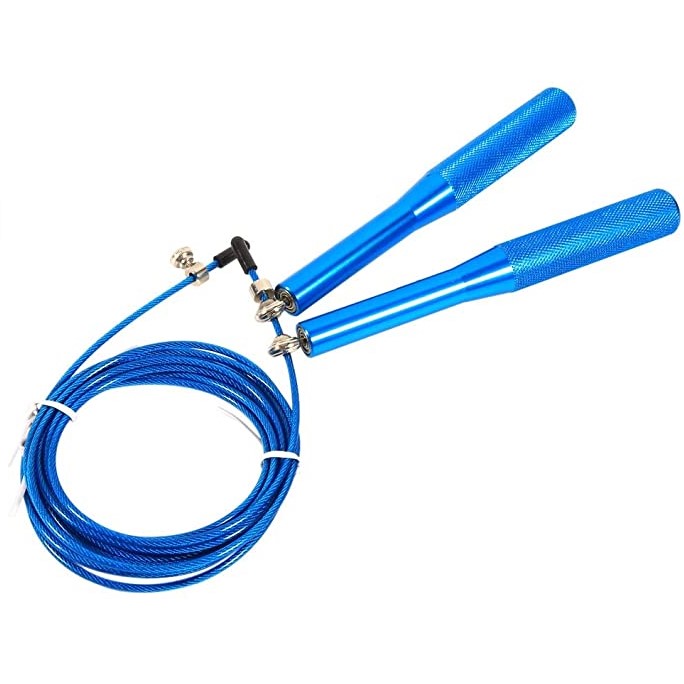 Fitness tips_resistance bands, jump rope
]
↓Next [
How do beginners choose abdomen wheel?
]