Author:DEEPDate:2020-3-17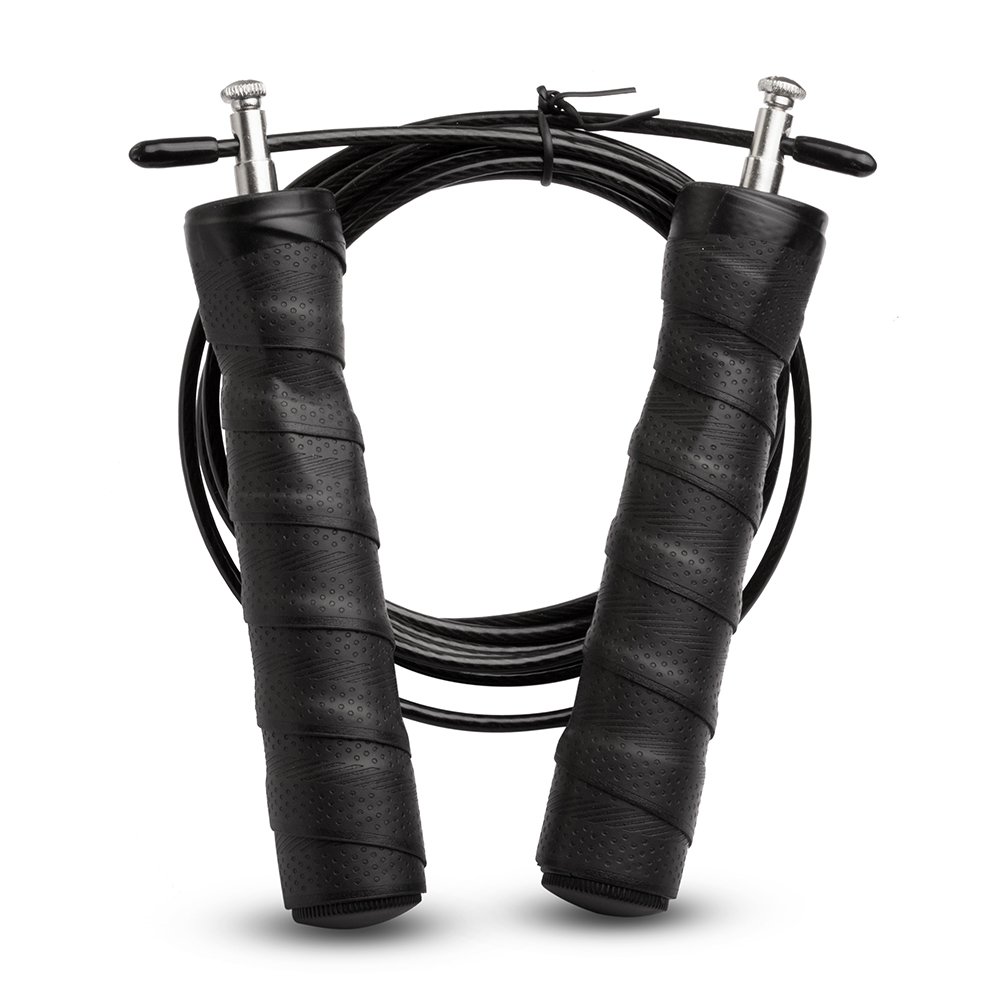 Rope skipping, for us, should be a favorite "sport" when we were kids? In fact, it is the most economical way to exercise besides running.
There are many people who know that "jumping is good", but they are often confused about how to jump, how to arrange skipping, and how to relax after skipping. Many people think that skipping ropes are like this. The higher you jump, the better you get, and the bigger the swing, the more you consume. Then I can only say: Brother dei, you are really too young.
Correct skipping action
Let's talk about the correct skipping action first, and then explain the others. Looking at the picture below, the girls are very happy, the boys are very professional, but if they insist on jumping for a while, the girls will definitely have knee pain and then be unhappy.
1. If you want to avoid all kinds of knee pain and low back pain, you must learn to use the strength of your ankle. Don't deliberately kick your legs backwards. Bending your knees backwards is just a homeopathy, not an initiative.
Many friends like to kick their legs backwards when they skip rope, but they still feel that the higher they are, the better? For example, the girl in the picture below thought she was beautiful, but I was anxious for his knees. Because of this method of jumping the hind legs, the heel usually touches the ground when landing, and the shock absorption of the arch of the foot cannot be used at all, which directly impacts the knee joint. If you ca n't jump a few times, you call your knees hurt, your back hurts, and you blame the skipping rope. It hurts if you do n't hurt.
2. You don't need to swing the skipping rope with your shoulders. You must learn to use your forearm and wrist strength.
Do n't swing the skipping rope like this beautiful woman. Excessive swinging amplitude is a waste of waste and affects the jumping speed.
3. You don't need to jump high, it just happens to pass.
We don't want to use a skipping rope to improve bounce, let alone jump to the sky! It is to achieve the fat burning effect through continuous jumping, so when jumping the rope, the height of the jump is just perfect for the rope to pass through the sole of the foot. An excellent rope skipper does not see a jump when skipping, but a trembling feeling.
What should be noted about skipping fitness?
]
↓Next [
What is the difference between weighted skipping rope and ordinary skipping Rope
]