Author:DEEPDate:2021-1-21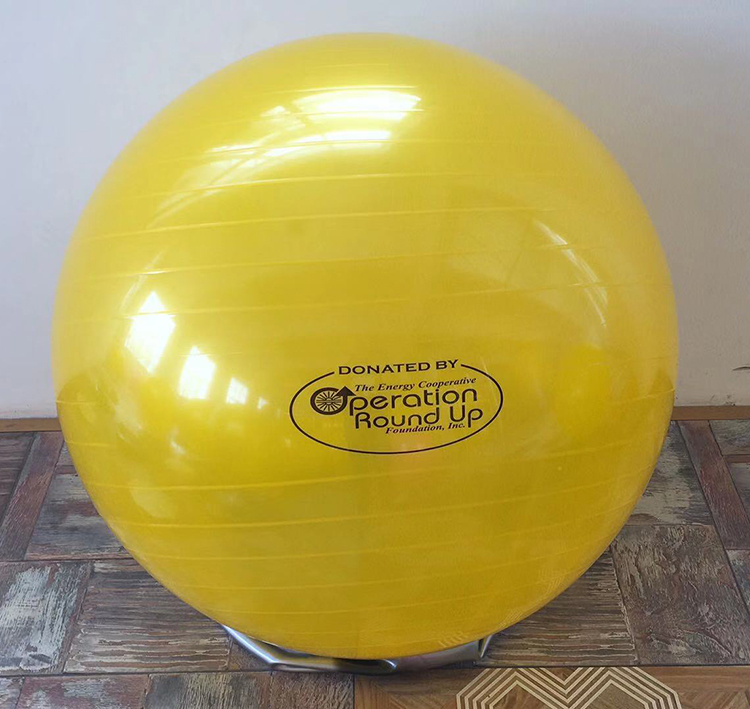 Yoga ball reduces stomach 4 movements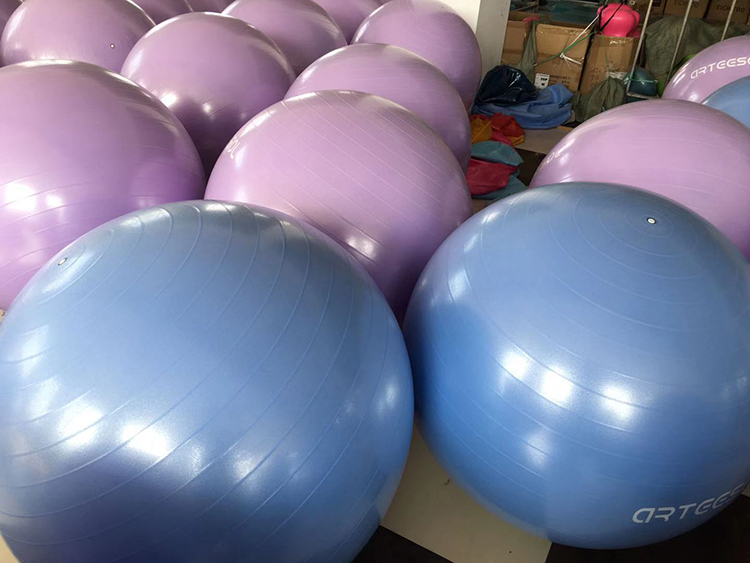 1.1, warm up exercise: the body is located on the yoga ball, try to make the body straight, feet apart, hands akimbo, use the waist strength of the body swing around, left and right back and forth repeat action, do 10-20 times.
1.2. Stretching exercise: Lift your hands flat, twist around, straighten your hands up, twist around, hands akimbo, move back and forth, stretch your hands forward, 90° with your body, move back and forth, repeat each action 10-20 times.
1.3. Body rotation movement: Lift your hands flat, turn to the lower left, put your hands on the outside of your feet as far as possible, lower your upper body slowly, then restore the initial position, and then turn to the lower right, repeat 10-20 times.
1.4, side roll ball: kneel down, one leg outward extension, one hand akimbo, arm inside pressure on the ball, rolling back and forth, as far as possible to stretch the side of the abdominal muscle, around 10-20 times.
2, the use of yoga ball precautions
2.1. When pumping the ball, the ball is played to "eight minutes full", so that the ball body is more elastic and convenient for clamping and grasping.
2.2 There are various sizes of yoga balls. Beginners can use small balls first, which is more convenient to control.Generally speaking, a large ball is easier to balance, while a small ball is lighter but harder to balance.
2.3. When playing yoga ball at home, you can spread a yoga mat or towel on the ground to keep it clean and not easy to slip.
2.4. Although yoga ball exercise is not easy to get hurt, we should still pay attention to keep balance, especially when doing wheel type and other difficult movements. When restoring, we must use our hands to support it well.
2.5, in the practice of fitness ball yoga should pay attention to wear, try not to wear some too loose clothing, so as not to squeeze the yoga ball clothing, accident, cause harm to the body.
3. The health benefits of using a yoga ball
3.1 Fitness ball has good injury recovery and rehabilitation function (especially for the exercise of spine and pelvis). Fitness ball is relatively safe during exercise and is not prone to injury.
3.2, fitness ball can improve people's flexibility, strength, balance, posture, cardiopulmonary function.Long-term use, can effectively make your posture, shape a perfect curve.
3.3, do not exercise, you can take it as a ball chair.
3.4, hunchback posture, through long-term use, can be significantly improved
3.5. It is suitable for the sisters who have too fat abdomen, too thick hands and legs. It is a rare fitness equipment suitable for fat MM.
The benefits of exercising consistently
]
↓Next [
How can we keep exercising?
]