Author:DEEPDate:2020-10-13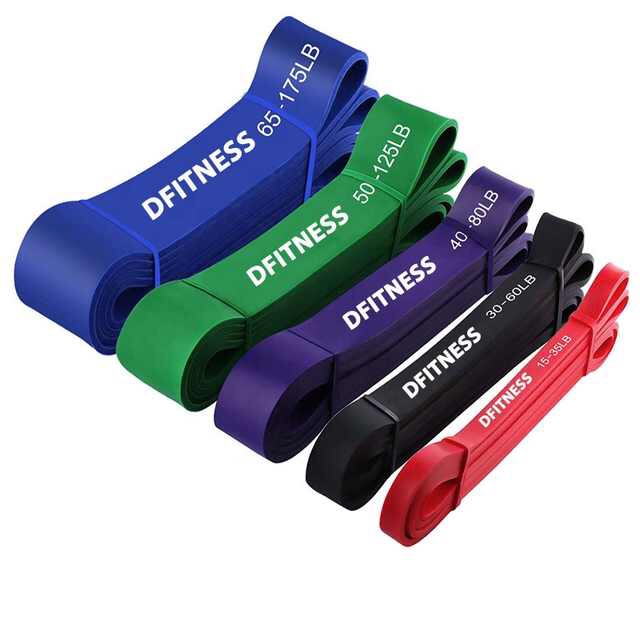 Resistance bands has the following advantages:
1. resistance can be selected at various angles, unlike dumbbell barbells can only be vertical downward gravity;
2. Isolated muscle stimulation was stronger than dumbbell;
3. With instability, more to the waist and abdomen core;
4. Can be used to reduce the difficulty of freehand movement;
5. Its elastic properties contribute greatly to peak muscle contractions;
6. It's cheap and easy to carry.In a word, all kinds of good, elastic belt training is designed according to its advantages.

Common training movements of resistance bands such as bending lift, arm flexion and extension, push lift,
Resistance bands also reduce the difficulty of freehand movements. Pull-ups are a good example.
When a lot of people do not do pull-up, always like to use the auxiliary pull-up apparatus of gym, that thing can be called gym three have no egg to use one of apparatus, because when kneeling on above, core is loose, with the requirement of core of pull-up is completely different!And its auxiliary force is too uniform, when pulled to the top will feel extremely easy.
Therefore, elastic band assistance is a better choice. When the elastic band is at the lowest, the elastic band has the strongest power, and when the elastic band is at the lowest, it has the least power. In addition, in order to avoid the body being pulled out by the elastic band, the core is forced to be tightened.Even girls without any training experience can do 5-6 pull-ups with proper elastic straps, with no threshold.
Latex resistance loop bands - How to exercise ?
]
↓Next [
The usage of yoga ball
]