Author:DEEPDate:2020-4-25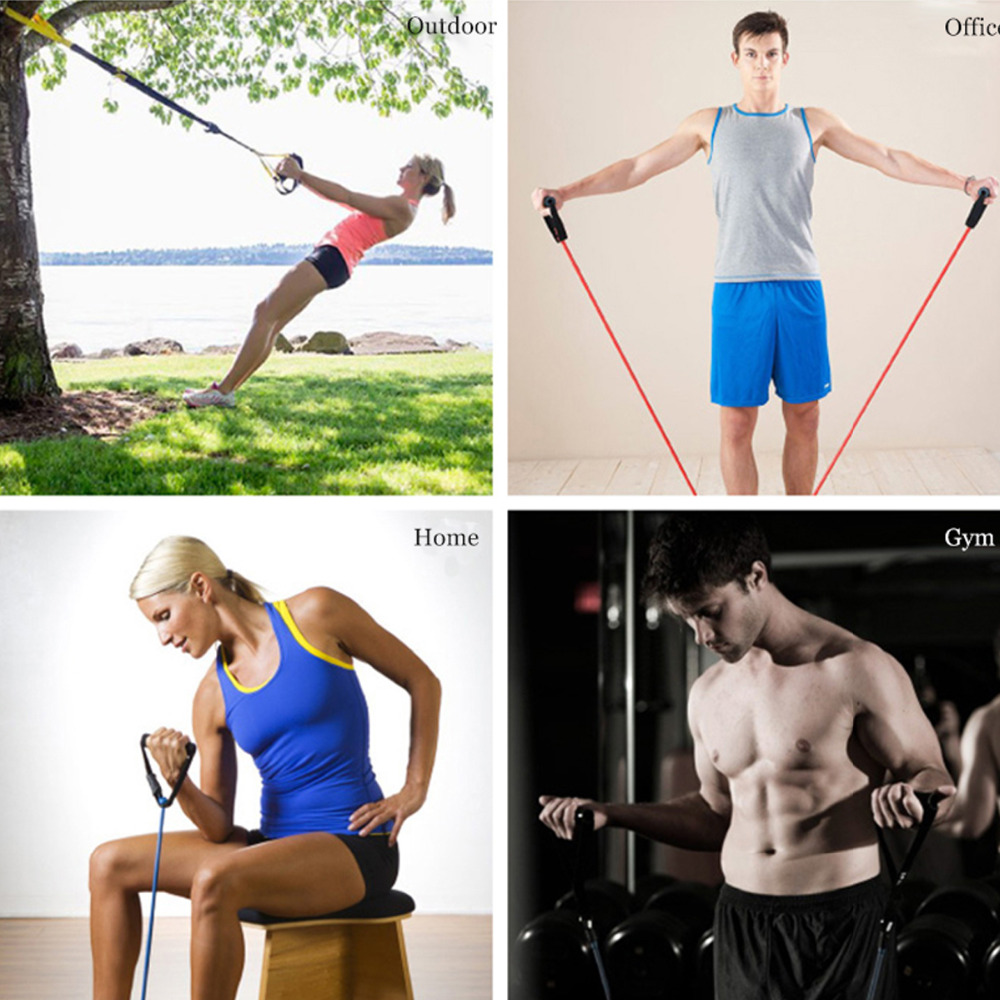 Share 7 resistance band exercises to strengthen and adjust your abs and buttocks
The resistance band is a fitness equipment that we often see. This time I will share with you 7 resistance band movements, fat reduction and shaping, you can practice at home! It can also strengthen and adjust your abs and buttocks.
This is a great exercise because it uses all parts of the buttocks, abductors and core when your body is moving.
Put the resistance band around your knee and stand. With your right foot leaning against your right foot, lower your right knee until it almost touches the ground. Go back to the beginning and repeat once on the other side. Do three groups of 15 times each.

This move allowed those glutes and hamstrings to do some work!
Place the strap around your toes (as shown). Then, put your hands on your hands and knees, put your hands under your shoulders, your knees under your hips, lay your back flat, head down. Stretch your right leg all the way back and kick it into the air once. Complete 15 repetitions on each side, a total of 3 groups, and feel the loot burning!
This really targets your medial gluteal muscles. This in itself is a good activation exercise that can be used to run or perform more movements on the track.
Wrap the resistance band around the ankle (as shown). Stand with your feet close together and bend your upper body slightly forward on your hips. Go to the left and then back to the right. As you move from side to side, try to drag your toes to the floor. Walk 20 steps back and forth in each direction three times, which should set the bad boy on fire.
Starting with the booty belt around the ankle and foot, jump into the squat and touch the ground with your right hand. Repeat again and alternate hands 15-20 times in total.
Tip: Remember to keep your head up, core tension, and try to lower your butt!
How to do simple exercises at home ?
]
↓Next [
A must for office workers! A resistance band trains all muscles
]