Author:DEEPDate:2020-2-15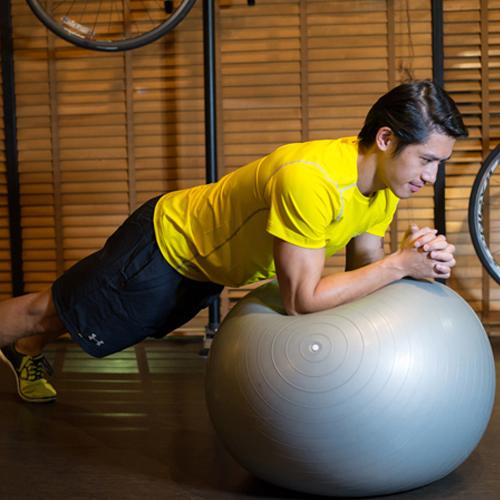 Some movements for Yoga ball slimming and weight loss
In our life there are many ways to help us lose weight, many people want to lose weight and do not consume too much physical strength, so many people will choose yoga exercise, yoga can make the body become more temperament and maintain the body, below we are a look at yoga ball slimming.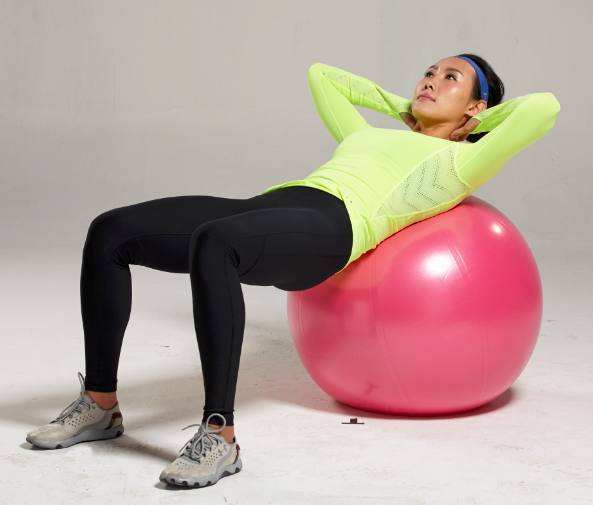 1, yoga ball slimming exercise – basic thin hips
Place the ball on the ground, hold the ball with both hands and sit on the ball. Place your feet shoulder-width apart in front of the ball.After sitting firmly, bend your hands, clench your fists on your side, and start bouncing the yoga ball up and down regularly. The amplitude can be slightly larger, so that your feet are off the ground and your hands follow the rhythm of the bounce and swing naturally.Bounce for 5 minutes without bending or arching your back.We are in this happy 5 minutes, is can let oneself buttocks become tight, and the proud flesh on the thigh also will become less and less, be advantageous to our figure shape.
2. Yoga ball aerobics -- jack dances to slim his thighs
Sit on a yoga ball with your hands on the ball to support your body and keep your upper body straight.Bounce the ball with your feet wide apart along the surface of the ball, then close. After three repetitions, stand up and raise your left hand to the right.Sit down again, repeat the bounce motion and then do the left side motion.Repeat for 5 times.We can make our body fat burn well through this set of movements, can make our thighs become firmer, and is conducive to correcting leg shape, but also can be a good loss of arms and waist abdominal proud flesh.
3. Yoga ball slimming -- bridge style gives you a sexy back
With both hands on both sides of the ball, slowly place your shoulders against the ball and adjust the distance so that your calves are 90 degrees.When you're ready, move your hands away from the surface of the sphere.Roll your back slowly, twisting your body to the right so your left shoulder is off the surface of the ball, and then twist to the left.Repeat 15 times.You can make good use of this action to help reduce the body's excess proud flesh, we often do is to make our back line more attractive, for the waist and hand is also a good effect.
4 simple yoga moves to improve your stiff body!
]
↓Next [
Find out what a yoga ball does in our daily life.
]