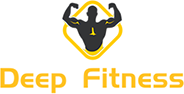 Hot selling 2018 exercise muscle massage roller stick / back massager / massage stick
Price : $1.65/PC-$3.58/PC
Stock : 100000 Piece
Share to:


We are a manufacturing plant from China.
We have very high quality products and very low prices.
Looking forward to your contact.
Hot selling 2018 exercise muscle massage roller stick / back massager / massage stick
| | | | |
| --- | --- | --- | --- |
| Item | Massage roller Stick | Application | Body Healthcare Massage |
| Brand | Deep Fitness | Muscle-building for fitness | |
| | OEM accepted | Shape and fitness | |
| Color | You can choose any colors | Size | 18"/16"/13.5"*4.5cm |
| Material | ABS+Staninless steel | MOQ | 500 pieces/size/color |
| Lead time | 10-20 days | Certification | Yes |
| Logo | Customized logo | Packing | polybag/color box/carry bag |
SUPERB QUALITY AND RELIEF - Designed with utmost excellence and quality in mind, this ultimate deep tissue massage roller for trigger points harnesses the power of unbreakable stainless steel core, moulded snub handles and a practical ergonomic style.
Versatile uses; before or after running, cycling, morning walk, or work, leaves your sore muscles feeling rejuvenated and lighter than a feather! Intricately reaches all muscle areas, increases blood circulation for fast recovery!
SOOTHING DAYS AND NIGHTS - Facilitates effective prevention of spasms and cramps by decreasing build-up of lactic acid through deep reach into muscle tissue.
Meticulously crafted with a design of 7 individual spindles, enabling independent rolling whilst hugging soothing and relaxing your leg muscles, boosting recovery, relieving deep tissue tension and eliminating soreness, resulting in a deeper more restful sleep!
Conquer your days like a king, sleep your nights away like a baby!
Easily break up muscular adhesions, myofascial stiffness and kinks, which often lead to bigger injuries. Blaze your own path to better health and faster recovery.
Because champs are always in control!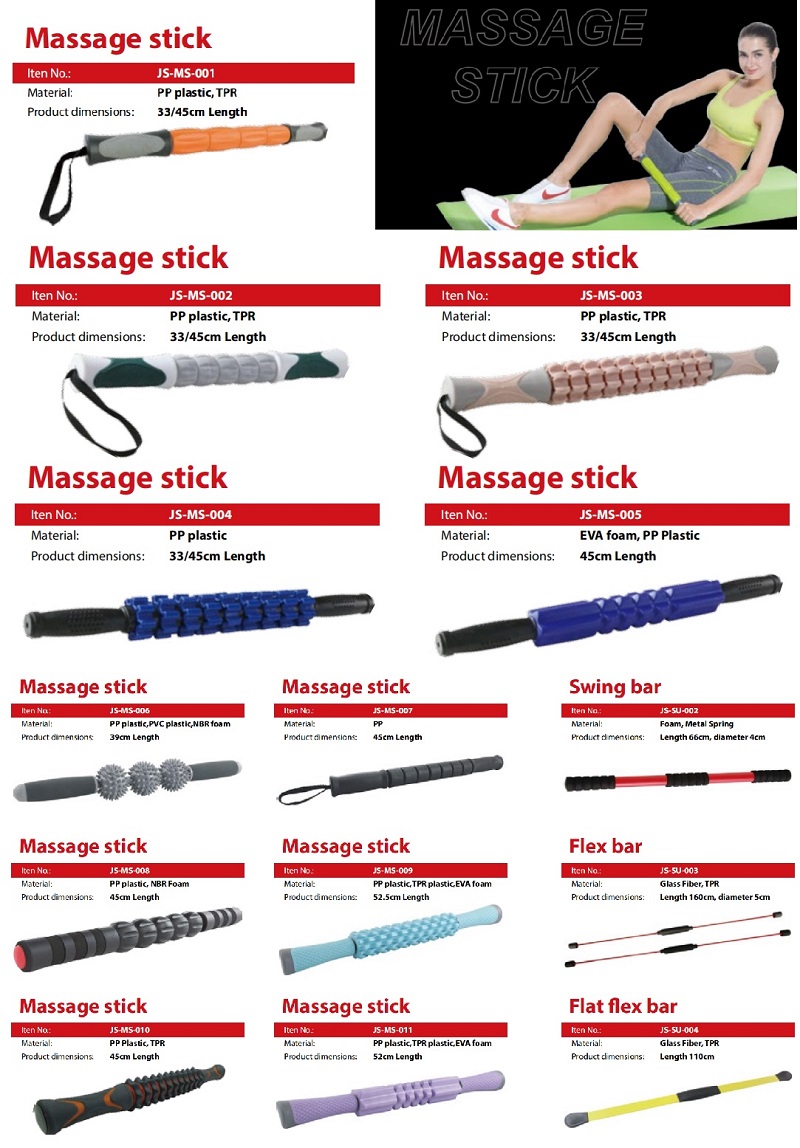 About the product
MUSCLE ROLLER STICK to ease and condition muscle soreness and aid recovery, reduce stiffness and pain before and after workouts, exercise, running and training. With regular use improve your strength, circulation and reduce risk of injury.
GREAT DESIGN - Made from high quality industrial strength materials and built to last a lifetime, with thermoplastic rubber and polypropylene handles for an ergonomic grip and 9 ABS independent rollers on steel rod core.
VERY PORTABLE - This is an ideal travel stick to take to the gym, before and after training, workouts and sports fields, fits into most kit bags easily, robust and water resistant.
Muscle Roller Sticks are recommended by physical & massage therapists and personnel trainers and used by thousands to enhance their workouts and physical exercise experience and recovery. Perfect for calves, hamstrings, back, glutes, quads, neck and shoulders.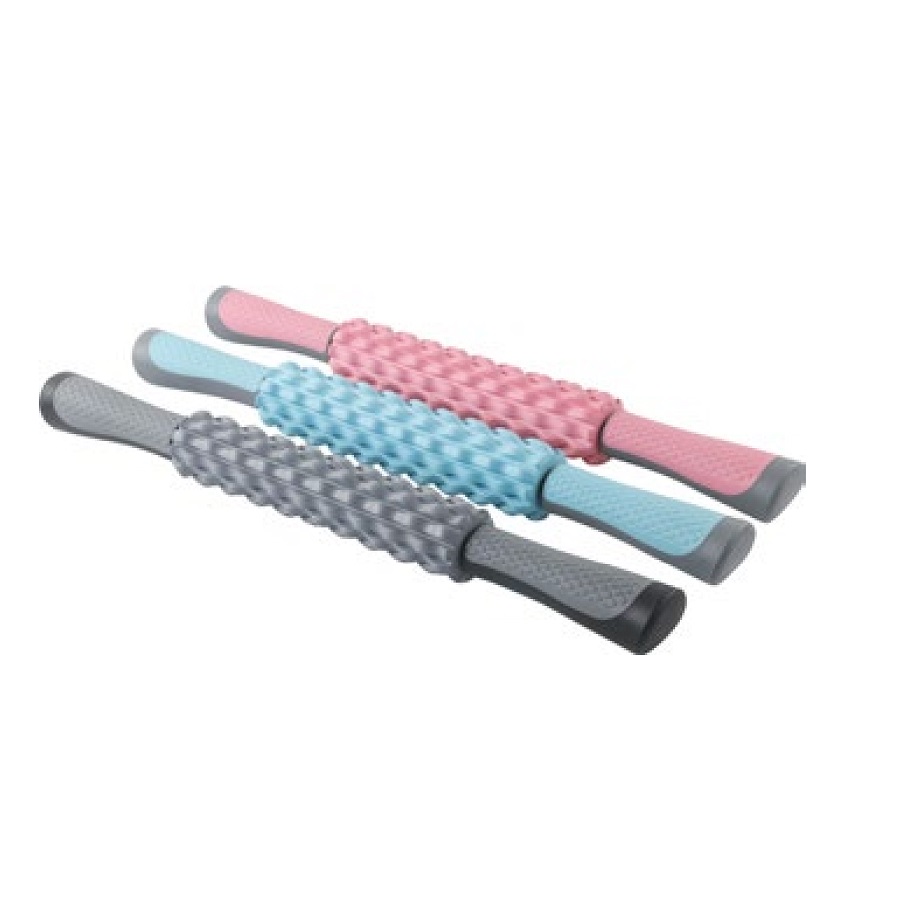 Massage Stick
Just a few moments per day with your new sexy Massage Roller is just what the doctor ordered. Before or after your Run, cycle, morning walk, or work, leave your sore muscles feeling rejuvenated, & lighter than ever.
Get Enhanced Blood circulation, & Faster recovery with No Squeak, Silent floating roller technology.
We entered a fitness and health industry saturated with millions of product, but have focused only on bringing you, proven, premium, effective products, that work.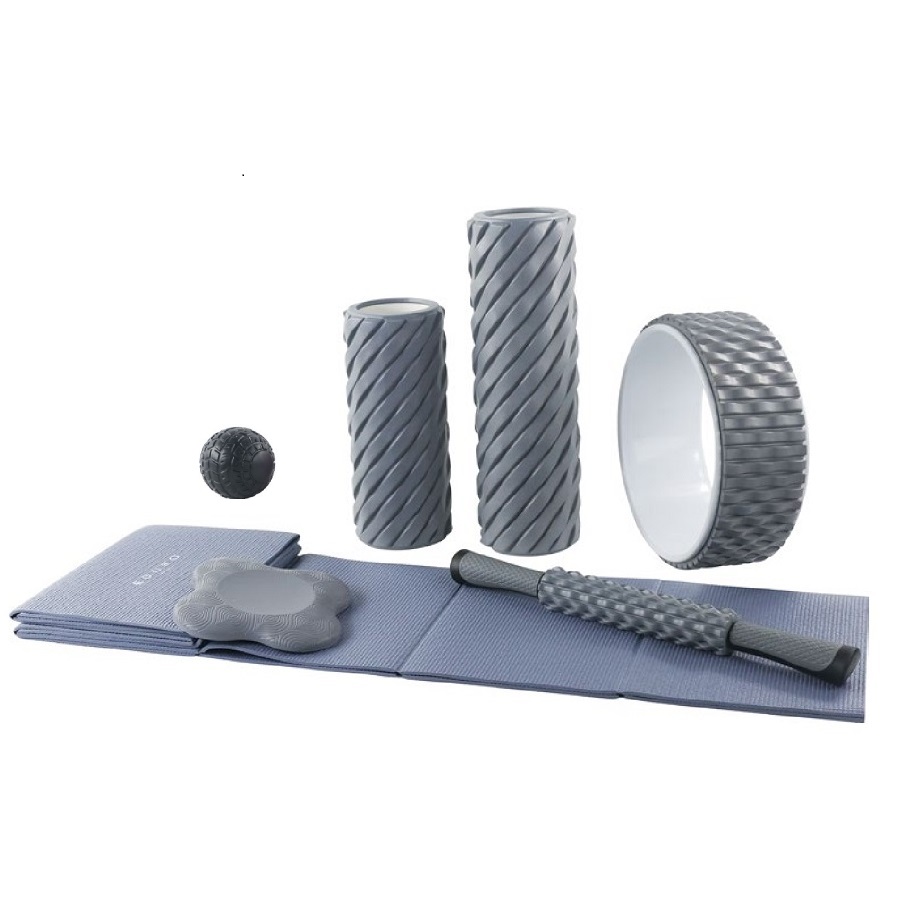 Our products are mainly exported to Europe,America and Japan.

There are over 100 cooperative enterprises.
They are super market,Amazon,ebay,chain gym, fitness e-commerce platform which come from different countries.
Please feel free to give your inquiry in the form below.
We will reply you in 24 hours.
CONTACT US
E-mail: [email protected]
Tel: 86-511-86557631
Phone: 86-18052890631
Skype: joycehuakang
WeChat: joycewang1116
Add: Building B,466th,Zhihui Road,New District,Zhenjiang City,Jiangsu Province,China