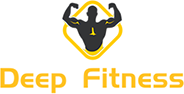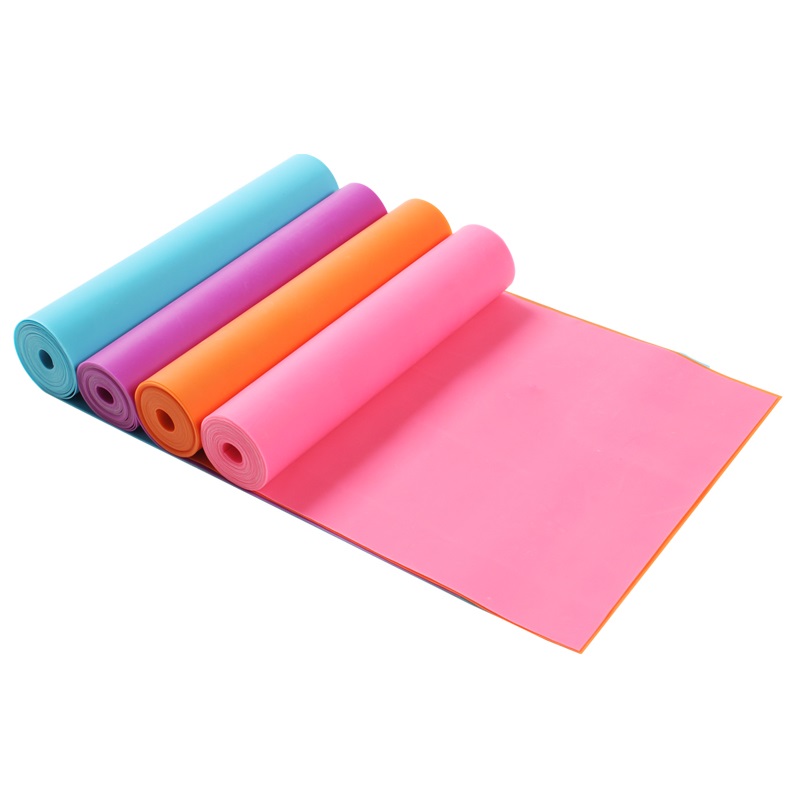 TheraBand Resistance Bands Set, Professional Non-Latex Elastic Band For Upper & Lower Body Exercise, Strength Training without Weights, Physical Therapy, Lower Pilates, Rehab, Beginner & Advanced
Price : $0.28/pc-$0.57/pc
Stock : 100000
Share to:


We are a manufacturing plant from China.
We have very high quality products and very low prices.
Looking forward to your contact.
Non-Latex TheraBand Resistance Bands Set/ TheraBand Latex-Free Resistance Bands / TPE TheraBand,
Non-Latex Resistance Band Set, 3Pack Latex Elastic Bands for Upper & Lower Body & Core Exercise, Physical Therapy, Lower Pilates, at-Home Workouts, and Rehab, Yellow & Red & Blue

| | | | |
| --- | --- | --- | --- |
| Item | Non-Latex Exercise Band | Application | Warm-up exercises Stretching |
| Brand | Deep Fitness | Muscle-building for fitness | |
| OEM accepted | Shape and fitness | | |
| Color | You can choose any colors | Long | 1m/1.2m/1.5m/1.8m/2m/2.5m |
| Material | 100% Non-Latex / TPE | Thickness | 0.25mm-0.65mm |
| Origin | Jiangsu China | Width | 10-20cm |
| Lead time | 10-20 days | Certification | Yes |
| Logo | Customized logo | MOQ | 300 pieces/size/color |
| Packing | polybag/color box/carry bag | | |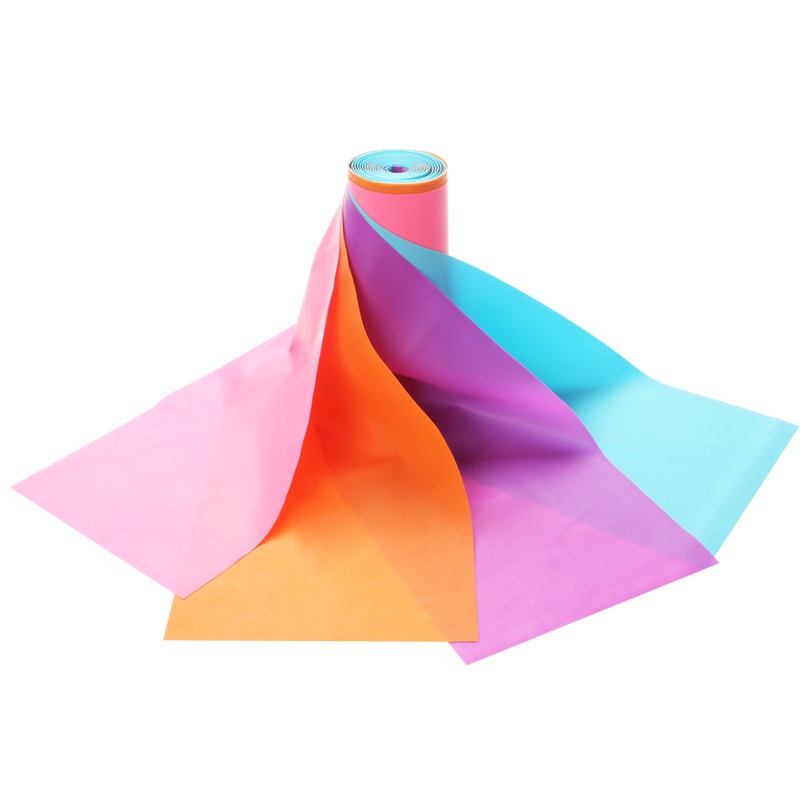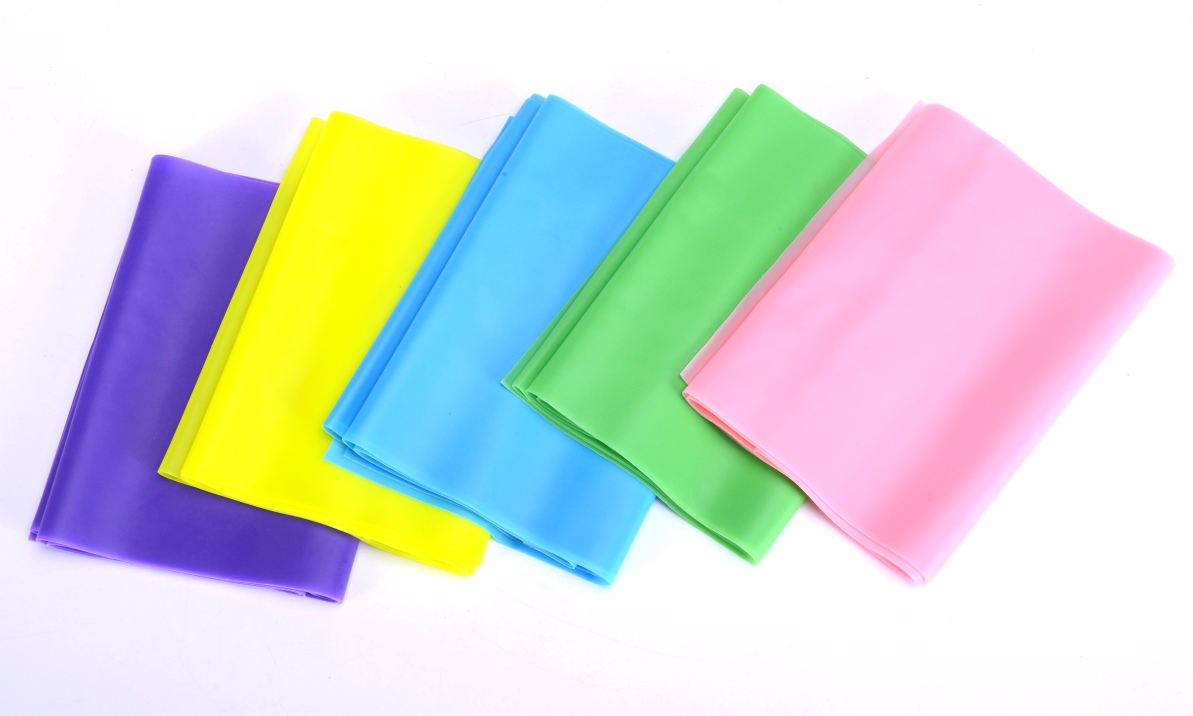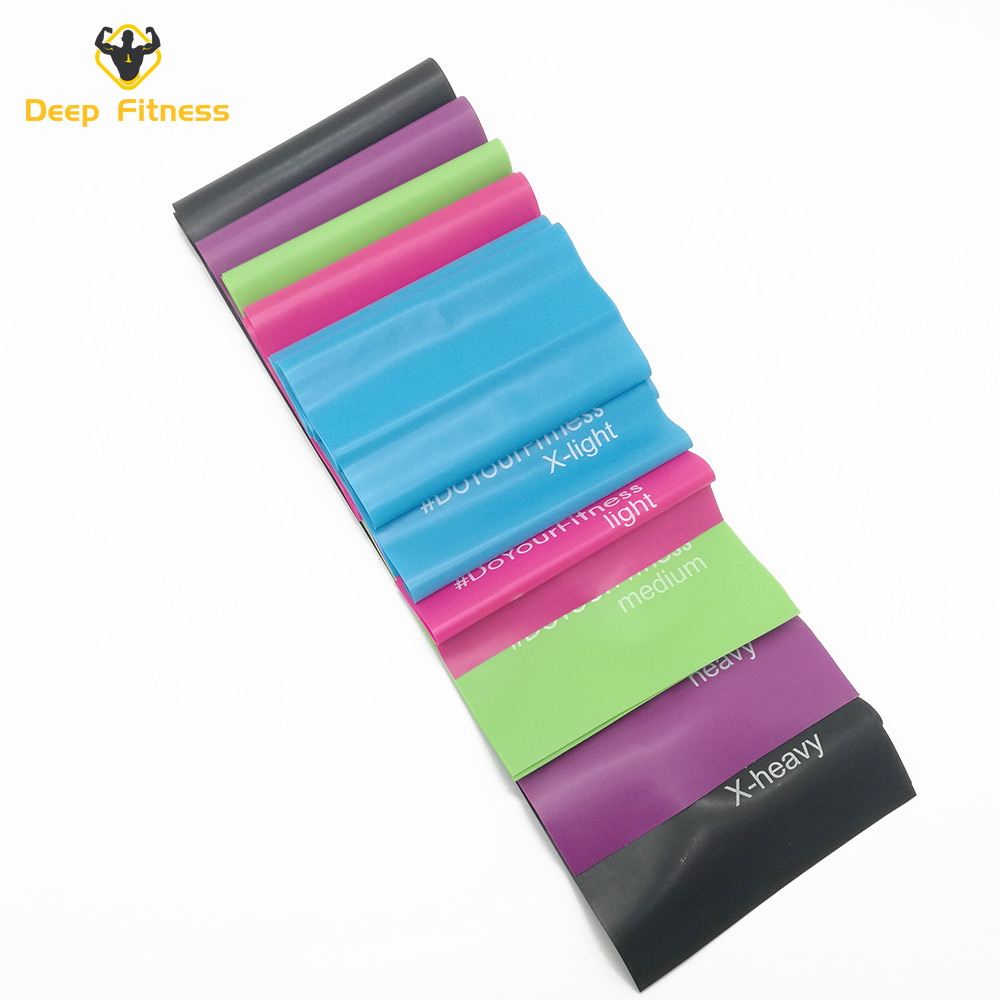 LONG by 6 INCHES WIDE --- Fold them for more tension, tie a knot for a loop band or take a couple wraps around your hands for a secure grip. Our bands are powder free, scent free and latex free without a sticky surface.
DIFFERENT LEVEL RESISTANCE --- Yellow band(Light, 0.35mm), Green band(Medium, 0.45mm), Purple band(Heavy, 0.55mm)
IDEAL GIFT FOR ANY OCCASION --- People Love it Because it is a MUST item for Stretch Exercises for Sports Athletes, Seniors, Physical Therapy, Rehabilitation, Wrestling, Bodybuilding, Pilates, Yoga, Kickboxing, Crossfit and so on. Simple yet effective workouts will increase strength & improve motion.
SIMPLE & EASY to USE --- Simple & easy to use product for upper & lower body exercises that can be performed anywhere, is ideal for conditioning & rehabbing muscles as well as specific training for yoga, crossfit, lower body pilates, rotator cuff strengthening, and running.
These Bands make a perfect gift for that fitness, ballet, dance, or yoga fan in your life.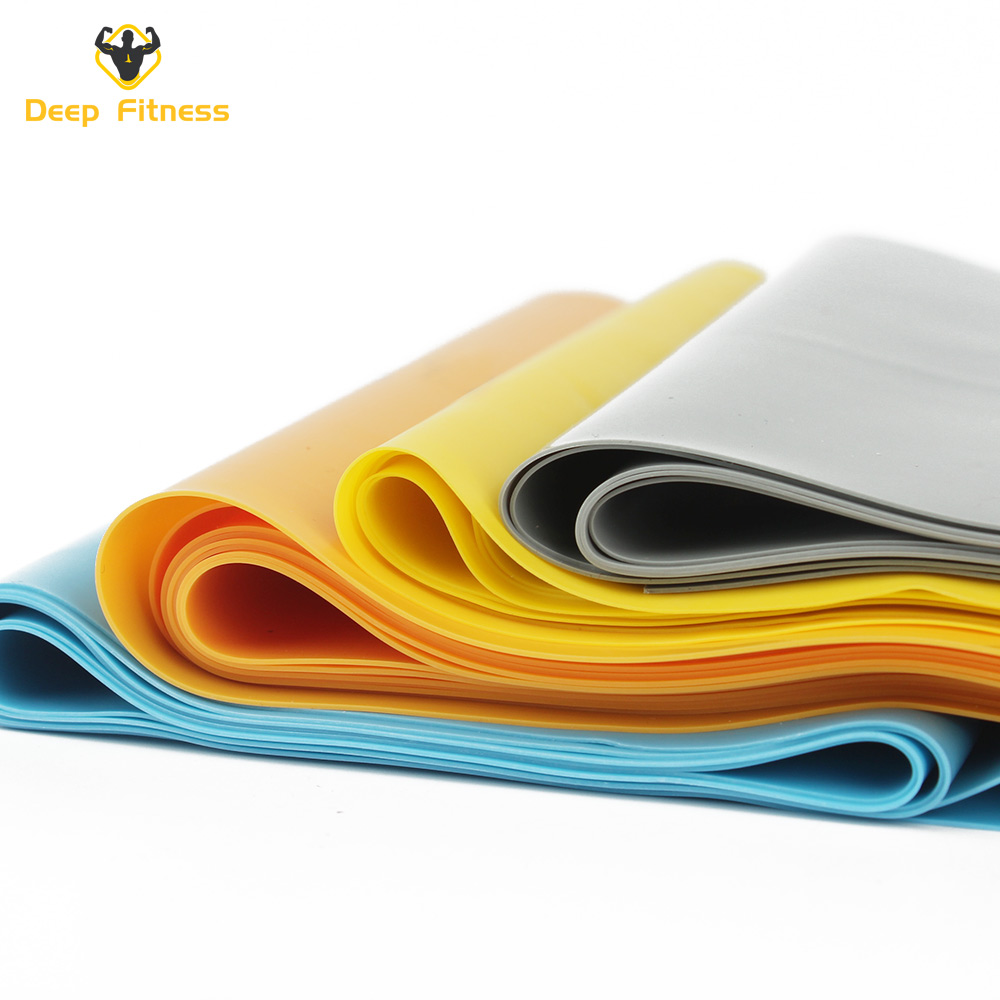 Our latex free band is built for strength, durability and offers a complete range of motion during your workout.
You'll have plenty of band length to take a couple wraps around your hands for more tension and to keep a better grip during your routine. Or just tie a knot in the band and you've got a loop band in a length that is perfect for your needs.
Say Goodbye To Hassle Exercise From Now
Just throw the fitness bands into your briefcase or shoulder bag and take them with you to your home, office, Pilate class, Yoga studio, physical therapy center. Mobile Workout anytime, anywhere.
Our stretch bands have been designed for explosive endurance strength training and make a great addition to any home routine you already perform, whether it be P90X, CrossFit, Insanity, or a workout of your own formulation!
Color-Coded and Branded Progressive Resistance
This 3-level resistance system allows users to recognize improvement as it happens in order to track progress. The success of an exercise program depends on progression.
As the exercises become easier to perform, the resistance can be increased by progressing to the next color of band or tubing.
3 Different Levels of Resistance Band:
Yellow Band ( Light - 15 lb)
Red Band ( Medium -20 lb)
Blue Band ( Heavy - 25 lb)
Recommended By Physiotherapists
Help in rehabilitation, improve range of movement and improve coordination, these exercise bands are excellent for yoga and resistance training.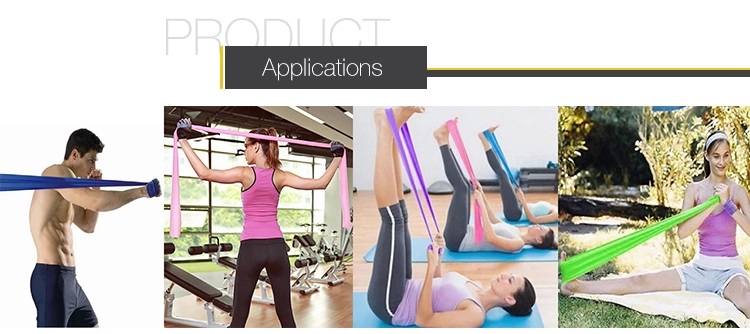 TPE RESISRANCE BANDS / LATEX-FREE LOOP BANDS :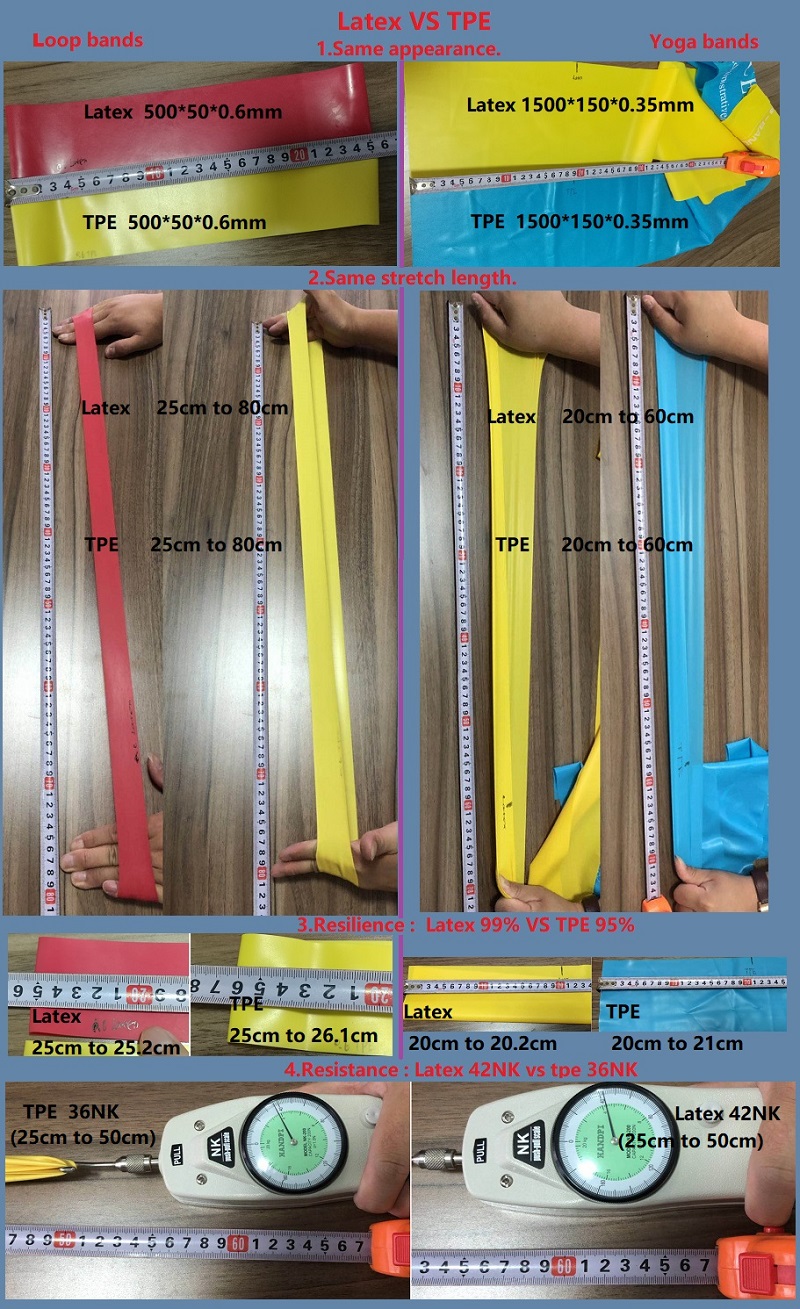 Our products are mainly exported to Europe,America and Japan.

There are over 100 cooperative enterprises.
They are super market,Amazon,ebay,chain gym, fitness e-commerce platform which come from different countries.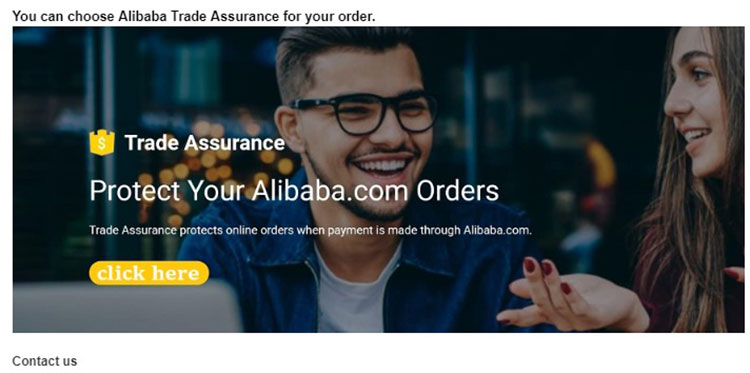 Please feel free to give your inquiry in the form below.
We will reply you in 24 hours.
CONTACT US
E-mail: [email protected]
Tel: 86-511-86557631
Phone: 86-18052890631
Skype: joycehuakang
WeChat: joycewang1116
Add: Building B,466th,Zhihui Road,New District,Zhenjiang City,Jiangsu Province,China